HOME > Millitary/Police > Police Anti Riot Equipments
Anti Riot Helmet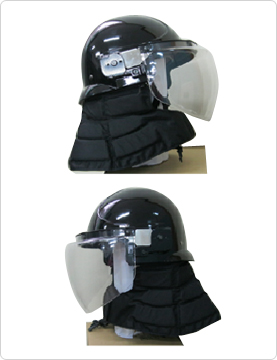 ◎ Specification
Material
Tenntex Thermo Composite material
Color
Scratch-resistant flat black finish
Surface Area
1150㎠ - 1250㎠
Size
Unified size fitting for all
(Suspension system for fitness according to user)
Net Weight
1.3kg (±0.5)
Carton Dimension
1100 x 630 x 590 (mm) (12 pcs / CT)
Country of Origin
Made in Korea
Features
1. Energy absorbing 3/4" thick polystyrene liner
2. Impact Retention : Exceeding DOT FMVSS-218
3. Visor with adjustable screw-in thumb knobs
(Can alter visor position if needed)
Anti Riot Shield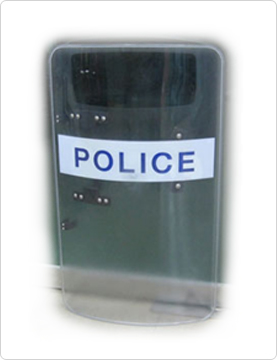 ◎ Specification
Material
Polycarbonate
Color
Transparent
Surface Area
1150㎠ - 1250㎠
Size
1000 x 600 x 4.5 T (mm)
Accessories
Hanger, handle, handle pad & hardware
-->Packed separately for efficient packing.
Net Weight
3.8 kgs
Carton Dimension
1020 x 670 x 290 mm (5 Shields / CT)
Country of Origin
Made in Korea
Features
- Interlocking System, Flat Shield with flat Front Round
- Transparent Shield
Anti Riot Baton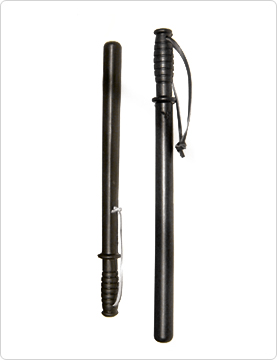 ◎ Specification
Material
HDPE (High Density Polyethylene)
Color
Black or Dark Brown
Size and Weight
1550 mm (240g) / 710 mm (325g)
950 mm (345g) / 1200 mm (630g)
--> 4 types of size
Size
1000 x 600 x 4.5 T (mm)
Carton Dimension
560 (720 or 960 or 1210) x 300 x 410 mm
(70 Batons / CT)
Country of Origin
Made in Korea
Features
1. Embossing type handle grip
Electric Baton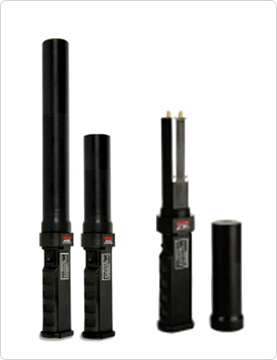 ◎ Specification
MODEL
HJSB-10
HJSB-11
Length with Cover
300mm
502mm
Weight
500g
750g
Color
Black
Power
Rechargeable 7.4V, 1,200 Ma
Output Voltage
25,000 V
Recharger
AC 220V/DC 7.4V
Current
900Ma
Country of Origin
Made in Korea
Purpose
Personal self-defense, Police and public security and others.
Direction
- Recharging

Connect the recharger to AC 220V power source and to the DC connector of the device. When the recharging is completed, the lamp of the recharger flashes.

- Advantages

1) Rechargeable. No need to exchange the battery
2) Can be used like a police stick to apply the physical impulse
3) Working time extended up to 5 hours by the help of efficient power usage

- Caution

Fully charge every three months to prevent the memory effect of the rechargeable battery, and avoid humid environment.